Routine Cleaning & Maintenance
Roustabout Labor Services
Oilfield Welding Services
New Well Hookups
Site Repairs
---
WELDING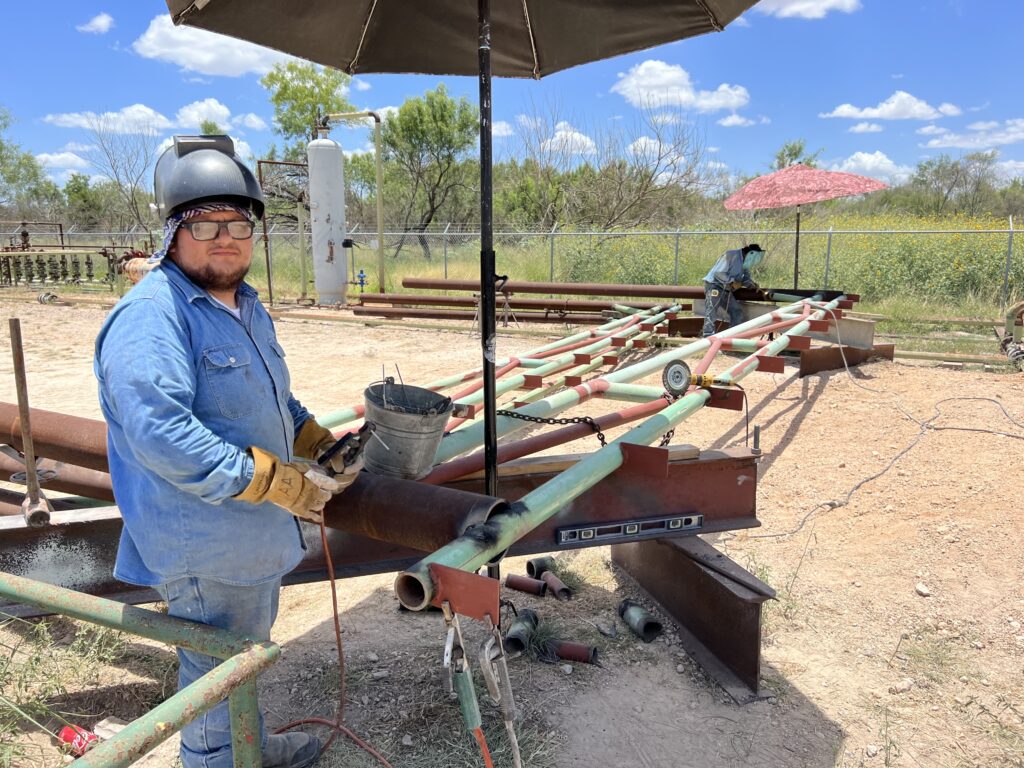 Our welders offer a comprehensive array of services, including:
-Certified pipeline welding
– Production and flow line construction
– Anomaly repairs
– All types of pipe and structural fabrication services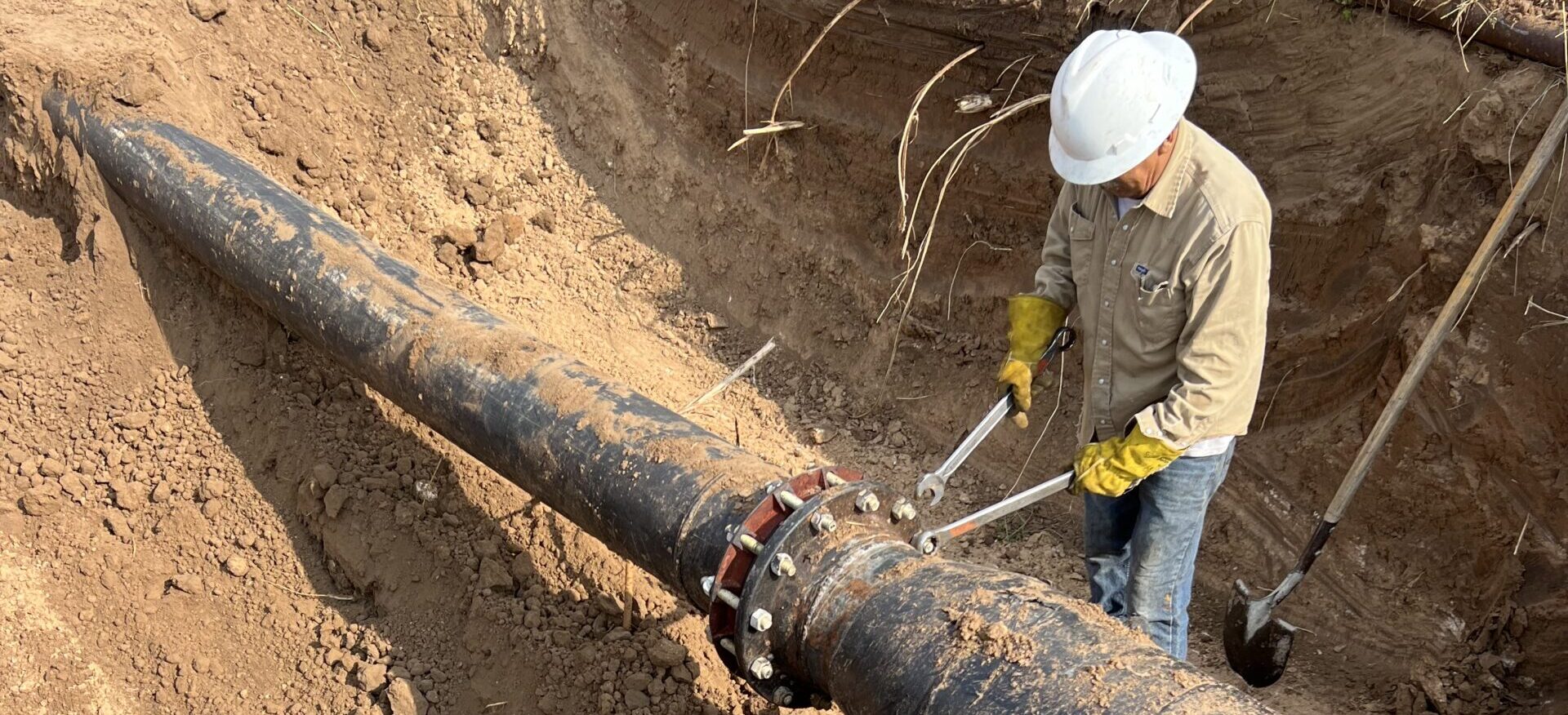 Anaya Welding provides decommissioning and shut in services for wells that have reached the end of their useful life.
| | | | |
| --- | --- | --- | --- |
| FLOW TESTING | LEAK DETECTION AND REPAIR | PREVENTATIVE MAINTENANCE | COMPRESSOR STATIONS |
| TREATER AND METER CONNECTS | TANK BATTERY MAINTENANCE | DISPOSAL FACILITIES | INTERNAL ANOMOLY DETECTION |
– Plug and Abandonment of Well Decommissioning
– Modification of Site and Infrastructure
– Removal or Repositioning of Production Facilities
– Restoration or Adaption of Well-Sites
– Removal or Rearrangement of Compressor Stations
– Disassembly or Reconstruction of Pipelines.
FACILITY CONSTRUCTION
Anaya Welding offers complete facility construction and installation.
– Construction, modification and repair of oil & gas facilities ranging in size from single well to multiple well processing facilities
– Installation of separators, compressors, dehydrators, treaters, line heaters, tank farms and other large modular skid plants
– Installation of structural steel for skid support and pipe racks.
– Custom pipe fabrication of small to midsize process skids
– Custom pipe fabrication for steel, fiberglass and HDPE pipe
| TREATER AND METER CONNECTS | COMPRESSOR STATIONS | TANK MAINTENANCE |
| --- | --- | --- |
| Our service technicians are able to inspect and repair all treater and meter connects. Maintenance protocols for treater and meter connects ensure the separation and precise measurement of oil, gas, and water from a customer's producing wells. | Our service technicians inspect, monitor and repair the mechanical and electrical instrumentation of compressor stations. Our technicians perform routine inspections to identify sensors that need recalibration. | Our service technicians verify the integrity of vent-line valves and thief hatches. Should a leak be detected, our technicians have the capabilities and equipment to provide immediate on-site repairs of all tank battery components. |
Service Locations:
North Texas, East Texas, Northeast and South Texas. Districts 1, 2 and 4.